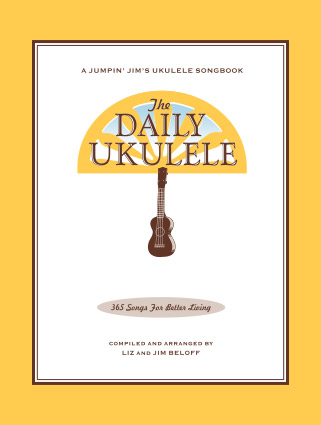 The Daily Ukulele:
365 Songs For Better Living
THE GROUNDBREAKING CLASSIC! Strum a song a day with easy arrangements of 365 of your favorite songs in one big songbook. The Daily Ukulele is an especially good book for beginners, and ukulele clubs worldwide have adopted it as their official songbook. Contains beloved traditional songs along with Tin Pan Alley favorites and pop hits by The Beatles, Beach Boys, Bob Dylan and many more, plus two special sections of kids songs and holiday standards. It also features a "Ukulele 101" section with advice on playing more challenging chords and a complete chord chart.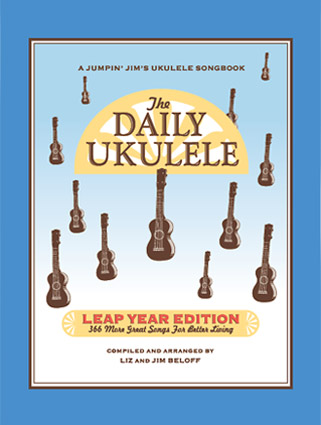 The Daily Ukulele: Leap Year Edition
366 More Songs For Better Living
BY POPULAR DEMAND! This is the follow-up to the widely acclaimed first Daily Ukulele songbook. Now you can strum 366 more great songs—even one for February 29th! The Daily Ukulele: Leap Year Edition contains tons of classic pop songs of the '50s, '60s, '70s, '80s right up to today. You'll find hits by Carole King, Elton John, Bee Gees, Stevie Wonder, The Beatles, Paul Simon, Bob Dylan and Michael Jackson…plus Motown classics, folk songs, Broadway showstoppers and great Hollywood movie themes. Like the first book it includes the handy "Ukulele 101" section and a chord chart.